And shoes and a rose in her hair … | Raimundo de Madrazo y Garreta (1841-1920)
And shoes and a rose in her hair … | Raimundo de Madrazo y Garreta (1841-1920)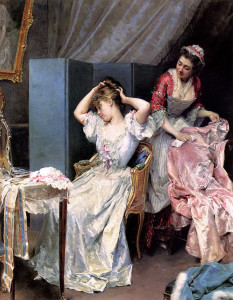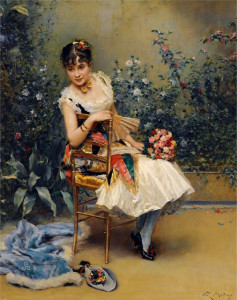 Chiffon you enveloped gas
Eyes like torches shine
And silhouette, clad in satin
From the folds of that wave subside.
Today ball harbinger of love,
Whirl will whirl in the hall,
And outside the window and garden lights,
A bright light in the room and shine glasses.
And shoes and a rose in her hair …
Flicker and disappear in the arms of the garden,
And in the morning dew pearl …
In your silks like bunches of grapes.
No one will ask, where have you been,
In the eyes of fatigue, in the heart of inspiration,
Only gold mirror
Capture the moments of the past.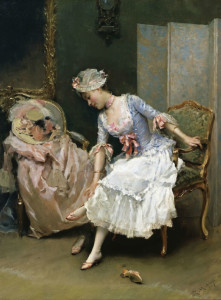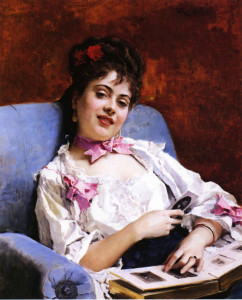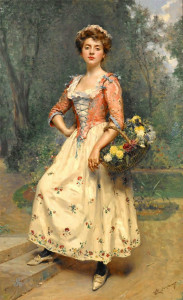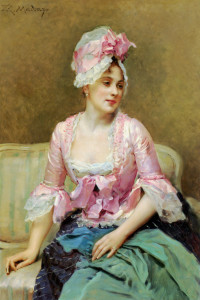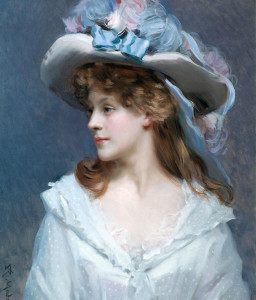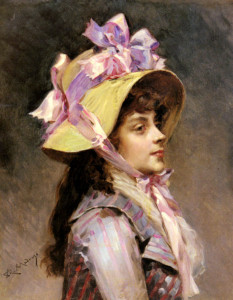 Annonser
---